* * *
TEAM MORGANA


How To Join
Welcome to Team Morgana! If you'd like to become a member here, the first thing to do is head over to
merlin_land
and apply for our team in the Apply to Join post
HERE
. Once you've been approved by the lovely
audiopineapple
please head back to this community and
join
and
watch
it. It is important that you watch as well as join as Team reminders and activities are posted here regularly, as well as party posts and other goings on, and you wouldn't want to miss them! Membership to the Team communities has to be approved, but this will be done asap, so you'll soon be able to take part :) Once you've done this plese feel free to intoduce yourself to your Team Members, and start taking part in the challenges. All the links you need to get started can be found in the sidebar, and if you have any questions please don't hesitate to PM your Team Leaders
blue_emotion
or
sherrilina
. We are
always
more than happy to help!
Not sure if you want to join us here at Team Morgana?
(
well then, let us convince you just why we rock!
Collapse
)
And finally, on a more serious note, some testimonials from a few of our members;
"I'd really like to emphasise how quickly as a team we are to welcome new members, when I first joined I felt involved straight away, I didn't feel intimidated by anyone, all I felt was pure enthusiasm." ~
eatingthepeach
"It's an absolute pleasure being a Team Leader for Team Morgana. Everyone here has a great sense of humour, and we have some amazingly loyal and devoted members who work hard to keep our HBIC on top, and playing with them is privilege" ~
blue_emotion

"This was not my first land community but it quickly became my favourite, and it's mainly because of my wonderful team. The warm atmosphere and amazing members make me want to do anything for this team. I have a fantastic time here and wouldn't change teams for love nor money!" ~
amaranthine3
"I've made so many friends here on Team Morgana, there really is a great sense of community and team spirit here! And all of us are united in our great love and devotion for Morgana...I can't help but always work hard and do my best for my team." ~
sherrilina


Hope to see you soon!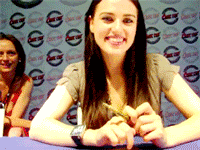 * * *